Coed y Celyn Hall Self-Catering Accommodation
Great Self Catering Accommodation set in stunning surroundings. Betws y Coed Snowdonia National park
Coed-y-Celyn Hall provides excellent accommodation, which gives you the perfect base from which to discover all that Betws y Coed, Snowdonia and North Wales has to offer the visitor. Our Website

Coed y Celyn is a Grade II listed building located on the banks of the Conwy River, within easy walking distance of the charming village of Betws-y-Coed.

Also Have a look at our other self-catering accommodation
The Fairy Glen Holiday Accommodation. Just 300m from Coed y Cleyn Hall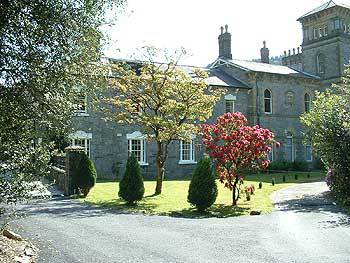 A wing of the Hall has been converted into comfortable and stylish self catering apartments. Each having been tastefully refurbished to the very highest of standards to ensure your break will be one to enjoy and remember.
Highly recommended on Tripadvisor
For more information on the apartments click on Accommodation
All apartments have free WiFi

Guests can walk in the grounds which include a length of private riverside - a perfect place to relax at the end of a day spent exploring this beautiful part of Snowdonia in North Wales. This is an ideal base from which to explore and enjoy the many activities and attractions that North Wales has to offer!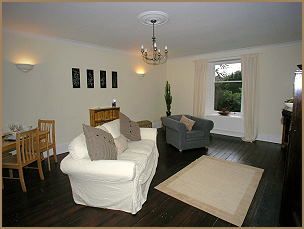 Apartment great, area lovely. Mike and Tracy really make you welcome. Lovely time.
Tim & Maggie on HONEYMOON. Cantley Doncaster 01/07/05
... Read more Guest comments ...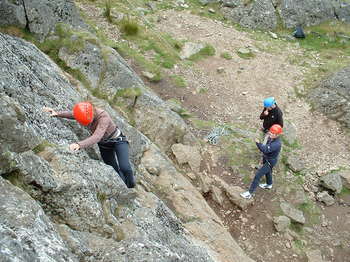 "Tracy Williams Climbing and Abseiling"
As you can see, the area is perfect for Climbing, Scrambling, Trekking, Mountain Climbing, Mountain Biking (Marin Trail ,Penmachno Ride), White Water Rafting (Bala) Just about Anything outdoors.......
Tree Tops Adventure
is a must for anyone that likes to get their heart racing and blood pumping. Snowdonia is an Adventurers Dream
Watch this video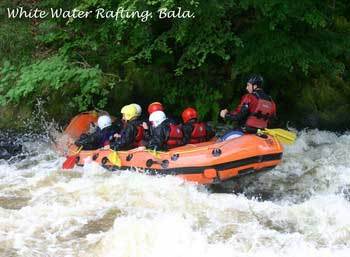 Betws-y-Coed is the Gateway to Snowdonia, and North Wales. The Village has some excellent restaurants. And more than enough outdoor shops to keep everyone happy.
It Is the ideal location for exploring the wonderful walks and fantastic scenery and Coastline that Snowdonia and the rest of North Wales has to offer. There is something for everyone. Relaxing walks along one of the many forest tracks or lakes, or miles of perfect beaches with the mountains at your back.
What ever you plan to do, Coed y Celyn Hall in
Betws y Coed is a great place to start from.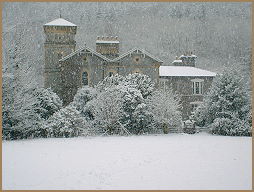 Winter, Spring, Summer and Autumn. what ever the time of year Coed y Celyn Betws y Coed is the perfect place to stay.
North Wales has some of the best Scenery in Britain. So come and visit and take away some great memories.
The best self catering we have stayed in
Coed y Celyn Hall Self-Catering Accommodation Statistics: 232 click throughs, 14703 views since start of 2020
Self Catering

,

Betws-y-Coed

,

North Wales
Tariff

from £280 for 1 bed apartments (sleeps 2)
from £546 - £895 per week for 3 bed apartment (sleeps 6)
You can pay by Debit or Credit Card
Autumn and Winter availability. Midweek and short breaks are available. A Great place to stay what ever time of year. View our guest comments and Tripadvisor.

Grading and Awards

Self Catering

Facilities

Contact Details

Coed y Celyn Hall Self-Catering Accommodation

Apartment 5, Coed-y-Celyn Hall

Betws-y-Coed

Conwy

LL24 0SH

United Kingdom

Our Website

News & Special Offers

A wealth of things to do in Snowdonia. Zip World The Longest and fastest in Europe.
Why not go underground with Bounce Below and Go-Below. Zip Lines abseiling and trampolines in the old slate mines.
Surf Snowdonia. Says it all. 2m waves proper surfing...….

Also Have a look at our sister site The Fairy Glen Holiday Accommodation. Just 300m from Coed y Cleyn Hall

For Half-term and holidays booking up early is essential.

Wonderful Spring and Summer self catering walking Holidays. Getaway from it all, all set in a stunning location. Betws y Coed. One of the best locations to experience some of the best scenery and History in the UK

All accommodation have Free Wi-Fi broadband internet access. Just bring your own laptop.

Movie Fans. Parts of the Film Clash of the Titans was filmed here in Snowdonia. Visit the Movie Sets


For getting out and about why not use the SHERPA bus service. A great way to get around Snowdonia. Travel from Betws-y-Coed to Pen-y-Pass. Take the Pig/Miners Track Up Snowdon. Come down the Llanberis route. Bus from Llanberis back to Betws-y-Coed.


Number 1 on Tripadvisor For Speciality Accommodation in Betws y Coed

Betws y Coed Snowdonia. Great walks and climbs. Lakes with stunning views Snow capped Mountains and valleys. Some of the best walking in Britain. Get away this year and enjoy Bodant Gardens A great day out.

We can offer Accommodation for 2 - 25 people Please contact for more details


Mountain Biking in Betws y coed, Snowdonia, North Wales. Marin Trail, Penmachno, Miles of excellent Forest Trails. We have a secure lock up for your bikes.

Try Geocaching in Snowdonia and North Wales. A great way to have some fun.

For a Great day out from climbing to Gorge Walking in Snowdonia and North Wales Adventure activities, mountain walks and skills courses in Snowdonia Just a click away