Beaumaris Holiday Accommodation
To book call 01248 430190 or email info@coastalholidays.net
Beaumaris Castle is a United Nations World Heritage Site which was built as one of the iron ring castles of North Wales by Edward I to stamp his authority on the Welsh. It was never finished but is nevertheless called the "most technically perfect Medieval Castle in Britain." Opposite Beaumaris Castle is the Court House, constructed in 1614 and renovated in the 19th Century. Here visitors can walk through the large rectangular courtroom, stand in the original dock and view the splendour of the grand jury room. Beaumaris Gaol was built by Hansom (famous for the Hansom Cab) in 1829 and features the only working tread wheel in Britain.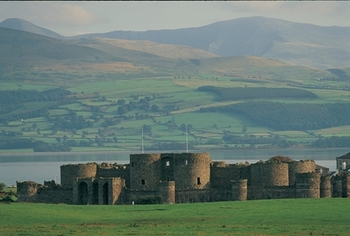 Nearby in Church Street stands the 14th Century Church of St Mary and St Nicholas which houses the empty coffin of Princess Joan, wife of Prince Llywelyn Fawr and daughter of King John of England. The location of her body remains a mystery but her effigy is carved into the coffin lid. There are two more very well preserved historic buildings – the Court House, constructed in 1614 and the Victorian Gaol in Steeple Lane. A popular visitor option is a two-hour cruise around Puffin Island, with a chance to see puffins, seals and other wildlife at close quarters.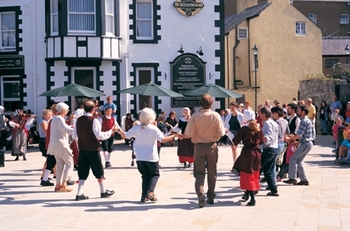 Stroll along the banks of the Menai Strait on an idyllic summer evening and marvel from the rocky
shoreline as the impressive vastness of Snowdonia turns a unique blushing pink in the sunset.

It's the end of one more perfect day in Beaumaris , Anglesey's best-kept secret. Beaumaris with its 13th-century castle and Victorian Pier where a cluster of cottages, quaint inns, restaurants and individual shops huddle together against ferocious winds that in winter roar uninterrupted down the Irish Sea.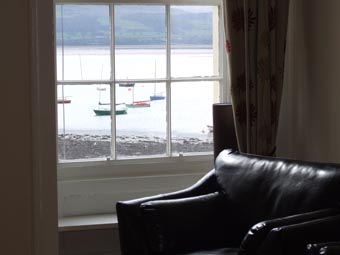 Charles Dickens and Dr Johnson were among the first to discover the charms of a resort that now attracts hundreds of thousands of visitors every year to its magical blend of individual designer boutiques, award-winning hotels and friendly pubs.

A couple of miles away lies Penmon, which lies at the very heart of an area of natural beauty - and all around are swathes of beautiful Blue Flag golden sands, rugged rock-strewn headlands and some of the finest recreational pursuits to be found anywhere.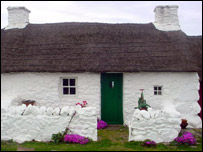 GOLF, RIDING, SHOOTING, FISHING, SAILING, SURFING,
CYCLING and MOTOR SPORT are all available locally

If you don't want to join organised pursuits, there's fine walking on your own doorstep - from strenuous mountain hikes in Snowdonia to peaceful strolls down primrose-hedged lanes with only the occasional rabbit or hare for company.

And never forget Penmon Point itself, the rugged bay where a lighthouse stands sentinel against breath-taking northerly winter gales that sweep down the Irish Sea and a monotonous toll chimes a warning to mariners in fair weather and foul of the dangers beneath churning waves.

Penmon.
Wild and wonderful.
A little piece of paradise

If you can't find on these pages what you are looking for please visit Beaumaris Holiday Rental Accommodation
or telephone 01248 430190.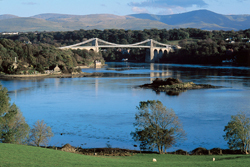 CONTACT US AND DISCOVER ANGLESEY THE COASTAL WAY

Coastal are here to assist you in enjoying your stay and hopefully you will return again and again to this beautiful island, rich with history, heritage and culture that we are privileged to call home.

If you can't find what you're looking for please contact our office, open Monday to Friday 9am - 5pm and on Saturdays 10am - 4pm.

Our friendly yet professional staff with their wealth of local knowledge will provide for all your needs,
whether you're looking to buy, let a property, or enjoy a break here.

Remember if you can't find what you're looking for contact us on 01248 430190 or email: Click to email or visit
Useful links:
North Wales Weather
Getting to North Wales
North Wales Holiday Cottages
Late deals and special offers
Walking breaks in Wales
Fishing holidays in Wales
Golfing holidays in Wales
Snowdonia Tourism Information
Anglesey Tourism Information
Covering Anglesey, Snowdonia and North Wales
Beaumaris Holiday Accommodation Statistics: 21 click throughs, 1396 views since start of 2020
Self Catering

,

Anglesey and Snowdonia

,

North Wales
Tariff

2 night short break for 4 people from £159
Properties available all the year round
2, 3, 4 nights and any combination you require
Contact Coastal for a little piece of Paradise

Grading and Awards

Self Catering

Facilities

Contact Details

Check availability and book online

Beaumaris Holiday Accommodation

Plas Lon Las

Anglesey and Snowdonia

Gwynedd

LL61 6TQ

United Kingdom

Our Website

News & Special Offers

Late deals, short breaks
check out our special offers page for all your latest bargains for holiday accommodation on anglesey and in north Wales visit http://holiday.booking-system.net/SpecialOffers_Custom.asp?odta=bVQ%3DIJG%26PVQ%3DD&ropt=3 for availability

For accommodation to suit your needs in this area Contact the Coastal team at
Beaumaris Holiday Rental Accommodation
or telephone 0845 074 2931